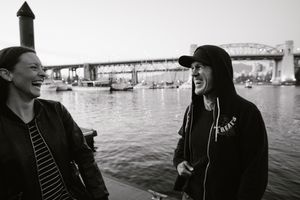 Before you email us, read the most relevant category below.
CUSTOMER SERVICE
Do you have an issue regarding a purchase, download, subscription, or enrollment? Please email us at the address below, with your order number as the subject. We're only a team of two, though, so it can take a couple days to reply.
FREE BOOK
Download not working on your device? Email us with "Send Book" as the subject. We'll reply with the PDF attached :)
EXPIRED PDF LINKS
For security, download links expire in 7 days (as stated in order confirmations). But, we know you're busy so we're happy to send another link within 30 days of purchase. Email us at the address below and include your order number.
LOGIN & PASSWORD
Please use the following link to login if you're subscribed to our Weekly PDFs. And please use the following link to login if you're enrolled in our Courses. If you've forgotten your password, you can reset it at those links too.
APPRENTICESHIP INQUIRIES
Please carefully read the whole Courses page (especially Details & Topics) before emailing. We get a high volume of emails with questions about our courses, but 95% of those questions are answered on the Courses page.
GENERAL / QUESTIONS
We try to read every email, and we're deeply grateful for your interest in Hack Music Theory. As we get hundreds of general messages and theory questions though, we're unfortunately unable to reply to these emails. However, if you're in our apprenticeship, post your questions in the apprentice Network for your fellow apprentices to answer.
RETURNS / REFUNDS
Upon purchasing our PDFs and online courses, you get instant and permanent access to them. As a result, there is no way to return our products, and therefore we don't offer refunds. So, please be very sure before you buy anything.
PRIVATE LESSONS
We receive a lot of requests for private lessons, and that means the world to us! Thank you sincerely. Sadly though, we don't have the time to teach privately anymore. We're so sorry.
COMMISSIONS / COLLABORATIONS
We're humbled that you like our work. If you'd like to pitch a project, drop us an email with "Super Tasty Project" as the subject. If we believe we can make magic together with you, we'll reply within a week, so please don't follow up.
SOCIAL MEDIA
We deleted all our personal and professional social media accounts in 2015, so we are not on any social media. If you're wondering why, here's a song we wrote about it. And yes, deleting social media is truly life changing! Try it :)
Email
hello [at] hackmusictheory [dot] com